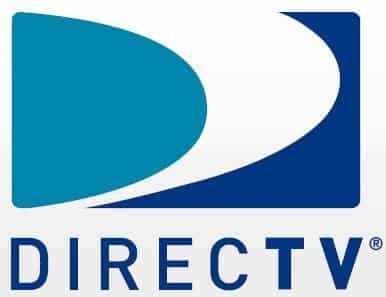 Santa Monica, CA —DIRECTV reported net profit of $516 million for the 3rd Quarter of 2011, bringing its net profit to $1.89 billion for the first 9 months of the year and putting the company on track to top its record 2010 profit of $2.3 billion. DIRECTV's profits come at the expense of its customers who are assessed hefty "cancellation penalties" — up to $480 — when they terminate their service, said Consumer Watchdog. This "early cancellation penalty," the subject of pending litigation, is charged regardless of the reason for the cancellation, and is often removed without consent from customers' bank accounts or credit card accounts.
According to Consumer Watchdog, whose attorneys represent a class of California DIRECTV customers in a lawsuit challenging the cancellation penalty, DIRECTV has levied the cancellation fee on over 570,000 California consumer accounts from 2004-2010, pulling millions of dollars from their bank and credit card accounts as many juggled budgets to pay for groceries and gasoline. Consumer Watchdog warned shareholders that if the case is successful DIRECTV will have to refund millions of dollars.
"During a time when many families are struggling to make ends meet, DIRECTV is earning record profits while it continues to plunder its customers' bank accounts to pay a fee that we believe is unlawful," said Consumer Watchdog Litigation Director Pamela Pressley, who is one of the attorneys in the case.
In a complaint filed in September 2010 in Los Angeles Superior Court on behalf of current and former California DIRECTV customers who were charged an early cancellation penalty, Los Angeles resident Kathy Greiner explained that when her DIRECTV receiver stopped working, she ordered a new one, which triggered a new contract without her knowledge. The new receiver experienced problems, but DIRECTV would not resolve them, and even suggested that Greiner climb onto her roof to "reset" the equipment. So Greiner, a six-year customer of the company, cancelled her service and returned the equipment. DIRECTV subsequently levied a $237 "early cancellation" penalty on Greiner, which the company took directly from her bank account without her knowledge or permission.
According to Greiner, "DIRECTV reached into my bank account without my permission and took an early termination fee which I never agreed to and didn't know about until I checked my bank balance."
Another customer, Mary Cox, said she canceled DIRECTV after seven years due to equipment problems and "terrible" customer service. DIRECTV deducted the cancellation penalty from her bank account without notice. "This fee caused my account to go into overdraft, resulting in my bank charging me overdraft fees. I spent countless hours trying to get the charges reversed with my bank. This is money I need to pay for my groceries and other bills."
Greiner's complaint was consolidated with another lawsuit brought by Amy Imburgia, also a California resident, and subsequently certified as a class action in April 2011. The class action lawsuit, Imburgia, et. al, v. DIRECTV, Inc., Los Angeles Superior Court Case No. BC398295 challenges DIRECTV's assessment of early cancellation penalties (ECPs) to subscribers of DIRECTV satellite television services in California pursuant to a uniform "liquidated damages" clause buried in a form contract to which all subscribers were subjected. According to the lawsuit: "the [ECP] penalties imposed by DIRECTV are unlawful liquidated damages because they are not designed to compensate DIRECTV for any damages arising from [customers'] cancellation, but rather are designed to lock in [customers] and serve as a disincentive to prevent [customers] from switching to competing services in the event they become dissatisfied with the service provided by DIRECTV or can no longer access DIRECTV's service."
Along with Consumer Watchdog attorneys, Greiner is represented by the Law Offices of F. Edie Mermelstein, based in Huntington Beach, and Paul Stevens and Shireen Mohsenzadegan of the Santa Monica-based firm of Milstein, Adelman LLP. Plaintiff Imburgia is represented by Ingrid Evans of the San Francisco office of The Evans Law Firm.
A copy of the joint amended complaint can be found here: http://www.ConsumerWatchdog.org/resources/DirecTVSuitComplaint.pdf
– 30 –
Consumer Watchdog, formerly The Foundation for Taxpayer and Consumer Rights, is a nonpartisan, nonprofit organization. http://www.ConsumerWatchdog.org