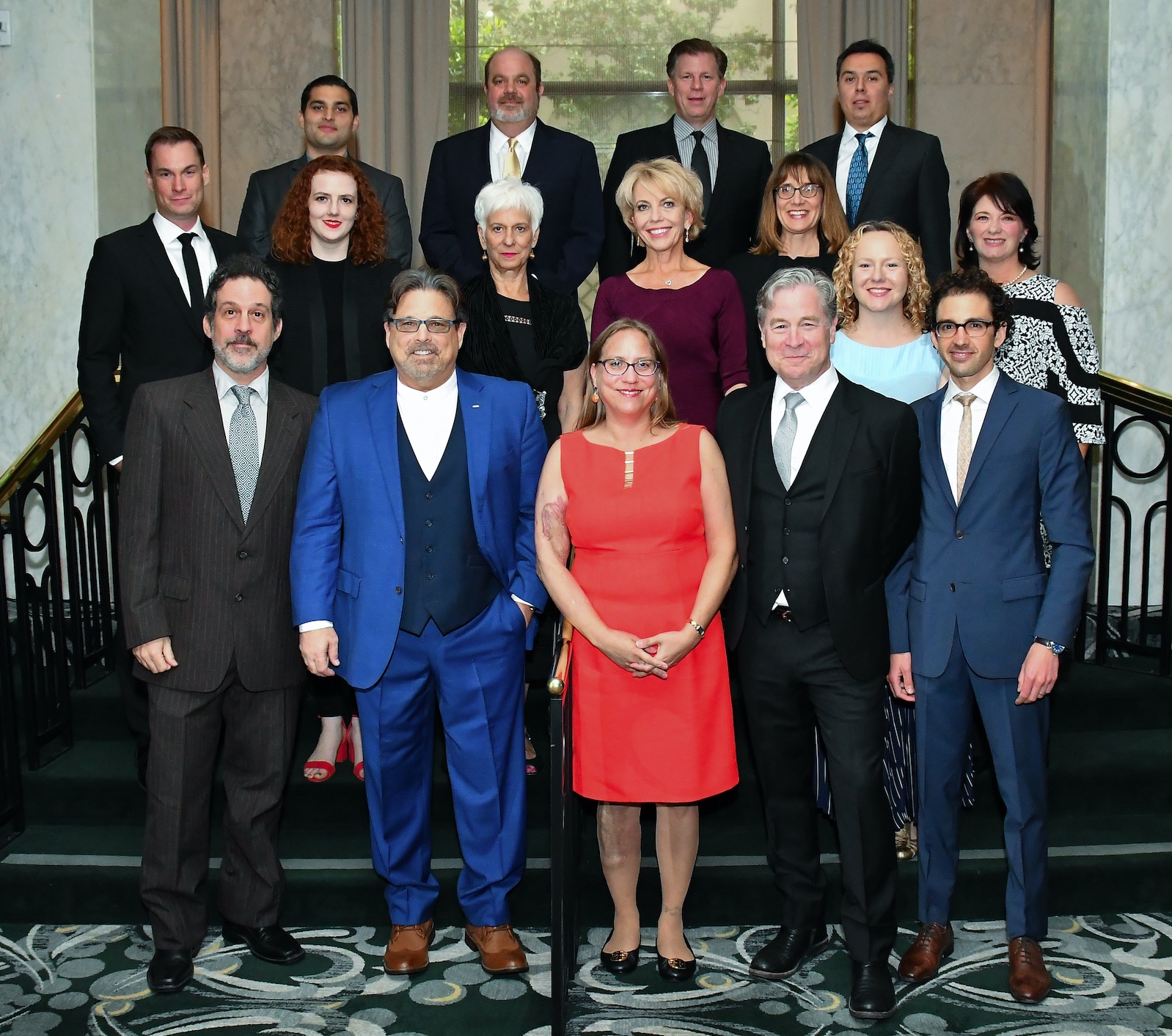 Harvey Rosenfield
Founder

As Consumer Watchdog's founder, Harvey Rosenfield is one of the nation's foremost consumer advocates. Trained as a public interest lawyer, Rosenfield authored Proposition 103 and organized the campaign that led to its passage by California voters in 1988 despite over $80 million spent in opposition (still a record). More...

Jamie Court
President

Consumer Watchdog's President and Chairman of the Board is an award-winning and nationally recognized consumer advocate.,"Court has made a career of battling all comers in the interest of the public, and his take-no-prisoners approach has earned him plenty of enemies," Capitol Weekly wrote of Jamie in naming him to its "Top 100" list of movers and shakers in Sacramento. More...

Carmen Balber
Executive Director

Consumer Watchdog executive director Carmen Balber has been with the organization for nearly two decades. She spent four years directing the group's Washington, D.C. office where she advocated for key health insurance market reforms that were ultimately enacted into law as part of the Affordable Care Act. More...

Jerry Flanagan
Litigation Director

Jerry Flanagan is Consumer Watchdog's Litigation Director. Flanagan leads Consumer Watchdog's litigation efforts in the areas of health insurance coverage and access to treatments. He has over 20 years experience working in public interest and health care policy, legislation and litigation. More...

Pamela Pressley
Senior Staff Attorney

Consumer Watchdog's Senior Staff Attorney, Pamela Pressley has led Consumer Watchdog's efforts to enforce Proposition 103's mandates in court to protect California insurance policyholders against discriminatory practices and premium overcharges. Pam has authored appellate briefs and presented oral argument in cases successfully upholding the insurance initiative and other California consumer protection laws, resulting in numerous precedential published opinions, including The Foundation for Taxpayer and Consumer Rights v. Garamendi. More...

Liza Tucker
Consumer Advocate - Energy Project

Liza Tucker is a consumer advocate for Consumer Watchdog, following everything from oil and gas to the regulation of toxic substances in the state of California. She comes to us from Marketplace, the largest U.S. broadcast show on business and economics heard by ten million listeners each week on 400 radio stations. Liza worked at this public radio show for a decade, first as Commentary Editor and then as Senior Editor for both Washington and Sustainability News. More...

Michele Monserratt-Ramos
Kathy Olsen Patient Safety Advocate

Michele Monserratt-Ramos is the Kathy Olsen Patient Safety Advocate for Consumer Watchdog focusing on health care, patient safety, legislation, and regulatory board matters in California.  She has 20 years experience working in the public interest.  She is a statewide and national patient advocate and brings that experience to Consumer Watchdog leading the effort to organize advocates to work on medical board public policy, medical board sunset review, legislation, and public participation in legislative hearings. More...

Evan King
Chief Technology Officer

Evan King came to Consumer Watchdog after spending years as a production director and designer in the television and film worlds. He has worked for industries such as entertainment, finance, animation, computer technology, and design. Prior to that, Evan spent several years working in the programming and IT fields for software companies all over the world. He has various accreditation and certifications in design, production and technology. More...

Mark Reback
Operations Manager / Consumer Advocate / Researcher

Mark Reback has been with Consumer Watchdog since 2001, providing research for the advocacy and legal departments, following money trails from special interests to politicians, as well as being the primary contact with members of the press and media. More...

John Ennis
Creative Director

John Ennis is a filmmaker and author. His feature films are PAY 2 PLAY: Democracy's High Stakes, exploring the role of money in politics, FREE FOR ALL! One Dude's Quest to Save Our Elections, chronicling widespread voter disenfranchisement, and the Upright Citizens Brigade's Wild Girls Gone starring Amy Poehler and Matt Walsh. Ennis has written for The Huffington Post, The Onion, and Melrose & Fairfax. More...

Benjamin Powell
Staff Attorney

Benjamin Powell is a staff attorney on Consumer Watchdog's Litigation Team. While his primary focus is in the area of health insurance litigation, he also provides litigation support in other areas. Powell received a B.A. in Political Science from UCLA and a J.D. from Loyola Law School in Los Angeles. More...

Daniel Sternberg
Staff Attorney

Danny is a staff attorney at Consumer Watchdog, where he works on healthcare access issues and consumer protection impact litigation, as well as enforcement of Proposition 103 which protects California insurance policyholders against discriminatory practices and overcharges. More...

Kaitlyn Gentile
Paralegal

Kaitlyn Gentile is Consumer Watchdog's paralegal. She supports the litigation team in all state and federal court filings and provides administrative and research assistance. Before joining Consumer Watchdog, Gentile worked at Lambda Legal, where she supported some of the nation's top litigators fighting to achieve the full civil rights of LGBT people and those living with HIV. More...

 
 

RoseAnn DeMoro
Board Member

Retiring after 32 years with the California Nurses Association, RoseAnn DeMoro was executive director of National Nurses United, as well as the California Nurses Association/National Nurses Organizing Committee - the largest professional and labor organization of registered nurses in the U.S. She is one of the nation's preeminent advocates for genuine healthcare reform and working people. More...

Scott Olsen
Board Member

Consumer Watchdog Director Scott Olsen has traveled the state and the nation advocating for increased patient protections and fighting efforts to limit the rights of people and families harmed by medical malpractice. His late wife, Kathy Olsen, was a Consumer Watchdog Director until 2015. Scott stepped in to carry on her legacy and the fight for patient rights. More...

Tammy Smick
Board Member

Tammy Smick and her husband Tim were thrust into the fight for patient safety after the tragic and needless death of their 20-year-old son, Alex, due to a doctor's negligence and reckless opioid overprescribing.,She has traveled the state of California fighting for patient safety and physician accountability. More...

Ellen Snortland
Board Member

Ellen Snortland is many things: a writing coach who works with both individuals and groups, an author, columnist, empowerment self-defense advocate, actor, lawyer, radio and TV personality and more. She is a true Renaissance Woman. She just completed her next book, Biting the Hands That Squeeze Us, a hybrid "biting" social commentary/memoir about her career in Media and Entertainment.  More...

Chic Wolk
Board Member Emeritus

In 1988, Chic Wolk was the first person to call Harvey Rosenfield and say "I am glad you are fighting for consumers and I'd like to give you some money to help the cause. In addition to being a Director of Consumer Watchdog, Chic is the Treasurer of the Board of the ACLU Foundation of Southern California. More...