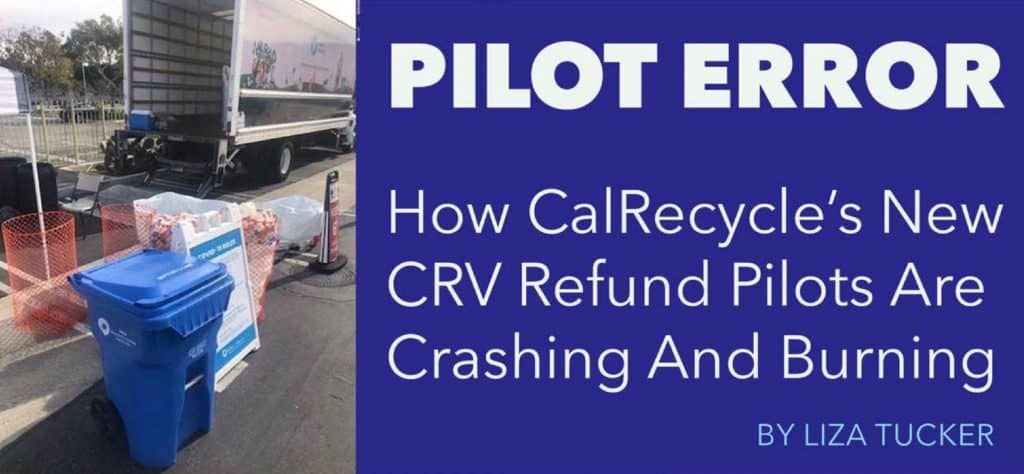 CalRecycle is banking on pilot programs around the state, including "mobile" return pilots, to make it easier for consumers to get California Redemption Value (CRV) refunds as the bottle deposit system crumbles. But a Consumer Watchdog investigation reveals the pilots are not convenient, financially sustainable, or remotely successful as models to save the system.
"CalRecycle, the state's recycling regulator, has pushed city and county-based pilot projects as an 'innovative' solution to the redemption crisis," according to a new report, Pilot Error: How CRV Refund Pilot Programs Are Crashing And Burning. 
Read the report here.