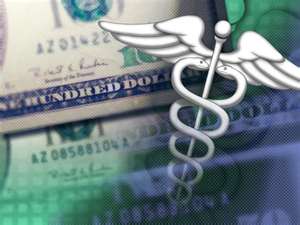 Washington DC — Health insurance giant WellPoint today announced a 24% profit increase in the 2nd quarter of 2013, as compared to last year, and the company's stock hit an all-time high of $90 per share on Wednesday. WellPoint reported it earned $800.1 million, or $2.64 per share, in the three months that ended June 30th, which is up about 24% from $643.6 million, or $1.94 per share a year ago. The insurer continues to pad its profits as the growth of health care costs remains at record-low levels and the company is forcing double-digit premium increases on consumers and small businesses across America, said Consumer Watchdog. WellPoint is the second largest health insurer in the country, behind UnitedHealth Group Inc., which has also reported higher profits for the 2nd quarter of 2013 last week.
"WellPoint and the other big health insurers are continuing to be two-faced when they preach austerity to their customers in order to raise premiums, then turn around and announce large profits and a record share price to shareholders. As federal health reform requires health insurers to disclose more information online, it will be harder for them to say one thing to customers and the opposite to Wall Street and investors. Most consumers remain vulnerable in many states where there are no regulations to reject excessive rate hikes, even when company profits exceed projections," said Mark Reback, Consumer Advocate with Consumer Watchdog.
Anthem Blue Cross, WellPoint's California subsidiary, recently imposed an unreasonable rate hike on more than 250,000 small business customers in that state, according to reviews by Consumer Watchdog and California's insurance commissioner that found, among other things, that the "company-wide rates of return on equity have been and remain excessive." California regulators do not have the power to reject excessive rates, so Anthem was able to impose the increase despite the commissioner's finding it was unreasonable. Anthem Blue Cross has imposed multiple excessive rate hikes on consumers and small businesses in California.
Insurance reform law Proposition 103 in California, regulates auto, home and business insurance rates, and requires insurers to open their books, publicly justify and get approval for rate increases before they take effect. Prop 103 was enacted by the voters in 1988 and has saved California drivers over $62 billion on their auto insurance premiums.
An initiative measure that has qualified for California's 2014 general election ballot would require health insurance companies to publicly justify and get approval for rate increases before they take effect.
– 30 –
Visit our website at: www.ConsumerWatchdog.org