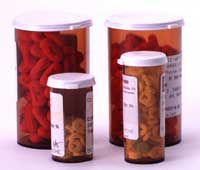 Santa Monica, CA – Kentucky's dramatic decline in prescription drug abuse and doctor shopping after a 2012 law required providers to check a state database before prescribing powerful and addictive medications is yet more evidence that Californians need the same protections, Consumer Watchdog said today.
Since Kentucky's prescription drug abuse legislation took effect, the number of patients "doctor shopping" declined by 52 percent; opioid prescriptions to doctor-shopping individuals dropped by 54 percent; and for the first time in six years, overdose deaths declined in 2013, according to researchers at the University of Kentucky Institute for Pharmaceutical Outcomes and Policy.
"The evidence continues to mount that requiring doctors to check a database before prescribing powerful and addictive medications is critical to reining in prescription drug abuse. The prescription database is seldom used in California because checking is voluntary, and that lack of use is costing lives," said Carmen Balber, executive director of Consumer Watchdog.
SB 482, by California Senator Ricardo Lara, will require doctors to check California's Controlled Substance Utilization Review and Evaluation System (CURES) before prescribing Schedule II and III drugs, like OxyContin and other opioids, for the first time to a patient, and annually if the course of narcotic treatment continues. It passed the state Senate and is now in the Assembly.
In 2012, Kentucky passed legislation that required prescribers of controlled substances to register with the Kentucky All Schedule Prescription Electronic Reporting system and query it on the initial prescribing of Schedule II opioids and Schedule III Hydrocodone products. The legislation also requires the practitioner to query the system not less than once every three months for patients who continue to receive this medication.
Other states that require use of a CURES-type database have also seen dramatic reductions in prescription drug abuse. In February, the Controlled Substance Monitoring Database 2015 Report to the 109th Tennessee General Assembly reported that: 41 percent of prescribers report that they are less likely to prescribe controlled substances after checking the database; 34 percent of prescribers are more likely to refer a patient for substance abuse treatment; and, 86 percent of prescribers report that the database is useful for decreasing doctor shopping.
Last week, New Jersey became the tenth state that requires physicians to check a state prescription database before prescribing the most addictive medications.
Drug overdoses are the leading cause of injury death in America and prescription drugs cause the majority of those deaths. The Office of National Drug Control Policy, the Centers for Disease Prevention and Control, and numerous patient and public health organizations have identified prescription drug databases as key to reducing the prescription drug abuse epidemic.
An upgrade of California's prescription drug database, CURES 2.0, was launched on July 1 by the state Department of Justice.
– 30 –
Visit our website at: http://www.ConsumerWatchdog.org