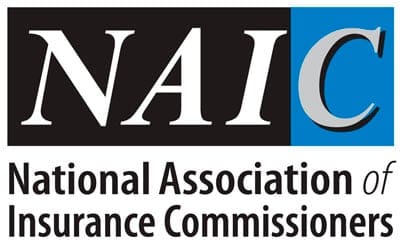 Washington, DC — Consumer Watchdog joined national consumer groups to mobilize members today and demand that state insurance commissioners reject a proposal to increase health insurance industry sales commissions and profits at the expense of individuals struggling to pay for insurance. Consumer Watchdog called on state insurance regulators to allow the public to participate in a closed conference call scheduled for Tuesday to consider the insurance industry-sponsored resolution.
 

Consumers can take action at this link: http://salsa.wiredforchange.com/o/6563/p/dia/action/public/?action_KEY=5025.
The resolution would remove broker pay from the medical loss ratio rule of the federal health reform law and cost consumers nationwide an estimated $1.1 billion in premium rebates. It would render meaningless the requirement that companies spend 80% to 85% of health premiums on actual health care, not overhead, salaries and profit, said Consumer Watchdog.


"Health insurers are going after the only rule in health reform that could force them to cut wasteful bureaucracy and excessive profits. Exempting sales commissions from this key consumer protection would free health insurers from the rule, leaving brokers to demand higher pay and insurance companies to increase premiums at will," said Carmen Balber, Washington Director for Consumer Watchdog. "Insurance commissioners considering this blatantly political move should remember that their responsibility is to protect citizens, not insurance industry profits."


Florida Insurance Commissioner Kevin McCarty, who works for Gov. Rick Scott, an avowed opponent of federal health insurance reform, is leading the charge to gain support for the industry proposal.
 

The resolution, intended to revive legislation that is stalled in Congress, asks the Department of Health and Human Services to remove insurance sales commissions from industry administrative costs for purposes of calculating the medical loss ratio. It also suggests that HHS amend the rule to count much of the sales commission as "health care" instead of an overhead expense.


(Download the proposal as distributed by McCarty's office in secret at a meeting of the National Association of Insurance Commissioners this month.)


Backers assert that health reforms will drive brokers and agents out of business and leave consumers without "professional advisers" in choosing and dealing with insurance companies. However, all credible data says otherwise, said Consumer Watchdog.
 

For instance:

A recent study by an industry lobby and trade group–the Independent Insurance Agents and Brokers of America–found that "organic [customer base] growth improved, albeit modestly, and profitability held constant across most of the study's six [broker and agent] revenue groups." The study credited more efficient business operations—exactly what the health reform legislation sought—for much of the recovery from an industry slump that began in 2006, long before federal health reform was even debated, said Consumer Watchdog. See the IIABA report.
The NAIC's own staff report earlier this year found that removing broker compensation from the MLR calculation would mean a $1.19 billion loss in rebates for consumers in 2010. The same research failed to show that consumers will be harmed if broker pay remains in the MLR formula and some of the most excessive payments are reined in. In fact, of the eight states surveyed that have existing rules requiring MLR near or greater than the 80% federal standard, not a single state reported any consumer complaints about lack of access to insurance brokers, even though commissions are generally lower in such state. Download the report.
Insurers are cutting back on some of the most excessive broker compensation schemes. One North Carolina insurer, Wellpath, reported that the MLR efficiency rule caused it to reduce first-year commissions for individual policies from 27% to 14%. The MLR standard was included in the health reform law specifically to eliminate that kind of waste. Download the letter.

Such evidence indicates that the medical loss ratio rule is beginning to work, said Consumer Watchdog, and that insurance agents and brokers are holding their own–even improving profits in some cases. But these moves toward greater efficiency will be over before the first rebate check is issued if the NAIC embraces the insurance and broker industry demands, said Consumer Watchdog.
 

State insurance regulators backing consumer rights and opposing the broker resolution include: California, Connecticut, Minnesota, New York, Oregon and Washington.


State regulators that have publicly endorsed a version of the broker resolution include: Florida, Alabama, Arkansas, Georgia, Idaho, Kentucky, Louisiana, Indiana, Mississippi, Nebraska, Nevada, New Hampshire, New Mexico, North Carolina, North Dakota, South Carolina, Tennessee and Wisconsin.
 

A 2010 analysis by Consumer Watchdog found that more than half the state insurance commissioners had ties to the insurance industry, including commissioners that are former insurance executives and commissioners that have taken a combined $1 million in political contributions from insurers. The national lobbying groups for health insurance agents and brokers uniformly opposed federal health reform. See the analysis.

-30-