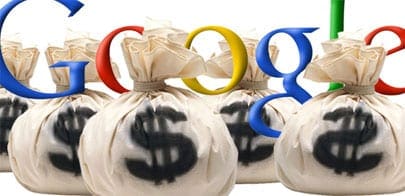 WASHINGTON, DC – Google and Facebook continued to pump record amounts of money into their lobbying efforts during 2012 with Facebook's spending soaring 318 percent in the fourth quarter, while Google's was up 70 percent for the year.

"Google and Facebook would have you believe that they are different from other corporations," said John M. Simpson, Consumer Watchdog's Privacy Project director. "They are not. They are following the corrupt corporate tradition in Washington: buying what you want."

According to disclosure forms filed with the clerk of House of Representatives late Tuesday, Google spent $16.48 million on lobbying in 2012, up from $9.68 million the previous year. Fourth quarter spending dipped 11 percent to $3.35 million from $3.76 million in the fourth quarter of 2011.

Facebook spent $1.4 million in the fourth quarter, the first time it spent more than $1 million in a single period. Facebook spent $444,000 in the comparable period a year ago. For the year Facebook's spending lobbying increased 196 percent from $1.335 million to $3.99 million.

Check the clerk of the House of Representative's lobbying expenditure database here: http://disclosures.house.gov/ld/ldsearch.aspx.

Here are the amounts spent on lobbying by other tech and telecommunications companies:

— Microsoft spent $2.43 million in the fourth quarter, up 29.3 percent from $1.88 million. For all of 2012 Microsoft spent $8.09 million, a 10.2 percent increase from $7.34 million.

–Verizon increased its spending in the fourth quarter 7.7 percent from $3.23 million to $3.48 million. For the entire year, however, spending declined 6.6 percent from $15.69 million to $14.66 million.

— AT&T's lobbying spending was $17.45 million, a 13.8 percent decrease from $20.23 million in 2011. For the quarter fourth quarter AT&T spend $3.4 million, a decrease of 19.8 percent from $4.240 million in the comparable period the year before.

–Amazon's spending in the fourth quarter declined 11.6 percent from $690,000 to $610,000. For the year its spending increased 12.6 percent from $2.22 million to $2.5 million.

–Apple spent $540,000 in the fourth quarter, an increase of 20 percent from $450,000 the previous year. For the year Apple spent $1.97 million, a decrease of 13 percent from $2.26 million the previous year.

– 30 –

Visit our website at www.ConsumerWatchdog.org.