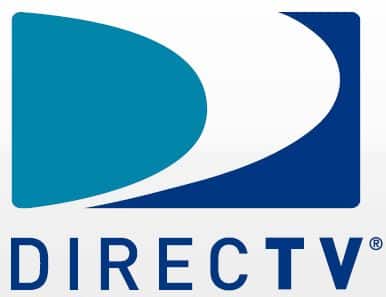 Santa Monica, CA — DIRECTV's arbitration clause does not bar DIRECTV customers from suing the company for illegal early termination fees, the California Court of Appeal ruled Monday afternoon. The decision allows the case to proceed to trial. The class action lawsuit, filed in September 2008, charges that DIRECTV imposes unlawful early cancellation fees of up to $480, often taking the money directly out of a consumer's credit card or bank account without the customer's permission. To this day, DIRECTV continues to employ the illegal practices.
"This is a major step towards justice for California consumers victimized by DIRECTV's practices. DIRECTV should stop trying to hold their customers hostage with unlawful fees and start competing on price and quality," said Consumer Watchdog's Litigation Director Pamela Pressley, one of the attorneys in the case.
"DIRECTV was attempting to misapply the United States Supreme Court's recent decision in Concepcion v. ATT in order to evade liability to California consumers. The Court of Appeal wisely rejected DIRECTV's arguments," said Paul Stevens of the Santa Monica-based firm of Milstein and Adelman; Stevens argued the case on behalf of the consumer plaintiffs before the Court of Appeal.
"The Court's ruling ensures that we are able to continue the fight for the hundreds of thousands of California consumers who have been, and are continuing to be, unlawfully charged an early termination fee," said F. Edie Mermelstein of The Law Offices of F. Edie Mermelstein, based in Huntington Beach, who is also one of the lawyers for the class.
In a complaint filed in Los Angeles Superior Court, Los Angeles resident Kathy Greiner explained that when her DIRECTV receiver stopped working, she ordered a new one. It began experiencing problems, but DIRECTV would not resolve the problem. So Greiner, a six-year customer of the company, cancelled her service and returned the equipment. DIRECTV subsequently levied a $240 "early cancellation" penalty on Greiner, which the company took directly from her bank account (after deducting some amounts she had previously paid) without her knowledge or permission.
Greiner's complaint was later consolidated with another lawsuit brought by Amy Imburgia, also a California resident. The joint lawsuit, Imburgia, et. al, v. DIRECTV, Inc., alleges that DIRECTV failed to disclose to customers that it imposed an 18 or 24 month term and that cancellation before the end of the term would result in enormous penalty fees. The company would also automatically extend the "contractual obligation" by another year or two if malfunctioning equipment needed to be replaced or the customer decided to make a change in programming or other service. DIRECTV charged the fee to customers' credit cards, or even took the funds out of their checking accounts. These policies were not properly disclosed to customers beforehand, and consumers did not agree to them, the suit states.
DIRECTV Arbitration Clause Contains Exception for California Law, Court Holds
DIRECTV, like many large corporations, buries an arbitration clause in the fine print of paperwork it gives to its customers, in order to bar consumers from joining together in a class action against the company in court. DIRECTV sent a "customer agreement" containing the arbitration clause to its customers in their first billing statements, after their service was already installed. DIRECTV's arbitration clause contains this statement:
"Neither you nor we shall be entitled to join or consolidate claims in arbitration by or against other individuals or entities, or arbitrate any claim as a representative member of a class or in a private attorney general capacity…. If, however, the law of your state would find this agreement to dispense with class arbitration procedures unenforceable, then this entire Section 9 is unenforceable." (Underline added.)
DIRECTV initially acknowledged in court that its arbitration clause was illegal under California law. But after the U.S. Supreme Court issued its infamous 2011 decision in Concepcion v. AT&T Mobility, sweeping away state laws that gave consumers protections against unconscionable arbitration provisions, DIRECTV reversed its position, arguing the case should be thrown out. The Los Angeles Superior Court rejected DIRECTV's argument. In its decision yesterday, the Second District Court of Appeal affirmed the lower court's ruling. The Court of Appeal said that even under Concepcion, parties may contractually agree to depart from arbitration. The Court concluded that the language "If… the law of your state would find this agreement to dispense with class arbitration procedures unenforceable, then this entire Section 9 is unenforceable" meant that DIRECTV had agreed that California law would apply to invalidate the arbitration provision.
In addition to Pressley, Stevens, and Mermelstein, Harvey Rosenfield, founder of Consumer Watchdog, represents Greiner. Imburgia is represented by Ingrid Evans of the San Francisco based Evans Law Firm, Inc.
Read the joint amended complaint and more about the case here: http://www.consumerwatchdog.org/case/fighting-unfair-cancellation-policies-imburgia-and-greiner-v-directv
Read a copy of the decision here: http://www.consumerwatchdog.org/resources/directvdecision.pdf
– 30 –
Consumer Watchdog is a nonpartisan, nonprofit organization.