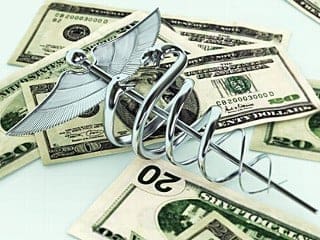 Santa Monica, CA – Consumer advocates filed two separate lawsuits against Cigna and Blue Shield of California for misrepresenting their physician and hospital networks in order to boost sales during the Affordable Care Act's 'open enrollment period' that ended on March 31.
"Blue Shield and Cigna lied to patients about the most important aspect of their health care plans: which doctors and hospitals they could visit under their new health coverage. As a result, many patients were left without coverage when they needed treatment," said Laura Antonini, staff attorney for Consumer Watchdog. "Making matters worse, Blue Shield also collected premium payments from many consumers for months without providing consumers with proof of coverage, preventing them from accessing medical treatments and services."
Click here to download the Blue Shield class action lawsuit: http://tinyurl.com/l2k4aq7
Click here to download the Cigna class action lawsuit: http://tinyurl.com/k7lyacj
Cigna Lawsuit
The class action lawsuit against Cigna filed by attorneys for Consumer Watchdog and Shernoff Bidart Echeverria Bentley LLP targets Cigna's misrepresentations of its 'provider' networks of physicians and hospitals, which caused delays and interruptions in accessing needed health care.
"When I chose to switch my health insurance to Cigna during last year's open enrollment period, the single most important factor was to be able to continue care with the same team of physicians that have been treating my serious medical conditions for years," said Sheila Davidson, a Cigna consumer from Orange County. "I did a lot of research before purchasing my plan and confirmed on Cigna's website that all of my doctors were listed as in-network. At the beginning of the year, Cigna even covered my medical care. Then, Cigna suddenly switched all my doctors to out-of-network status leaving me with the bill. Cigna refused to cover my continued care with my physicians. Now I am left with thousands of dollars in medical bills and I am scared to continue treatment or use my Cigna plan."
Cigna sold its plans as "Covered California" health exchange plans even though Cigna's plans were not sold through the state exchange and the California Attorney General advised them not to label their plans as such: http://tinyurl.com/luvjrh9
"Cigna misrepresented its network of providers to Ms. Davidson; changed her doctor's network status mid-year during the course of her treatment; and violated California's 'continuity of care' statutory protections by refusing to allow her to continue care with her team of physicians," said Travis Corby of Shernoff Bidart Echeverria Bentley LLP. "Cigna's conduct has caused Ms. Davidson and countless other Californians to needlessly incur medical expenses that should have been covered had Cigna delivered the coverage it promised."
Blue Shield Lawsuit
"Blue Shield misrepresented the doctors and providers in its subscriber network – the old bait and switch," said Scott Glovsky, an attorney representing Blue Shield consumers. "Blue Shield betrayed its members' trust, and left its members with huge medical bills."
In addition to Blue Shield's misrepresentations of its provider networks, the new lawsuit filed by attorneys for Consumer Watchdog, Shernoff Bidart Echeverria Bentley LLP and the Law Offices of Scott C. Glovsky, APC also alleges that Blue Shield violated California laws by:
• Failing to provide any proof of insurance for two to three months, preventing patients from using their health service plans or forcing them to pay out-of-pocket for covered services.
• Subjecting consumers to exceedingly long wait times, regularly lasting several hours on customer service telephone lines when consumers called to address these problems and misrepresentations.
"We signed up with Blue Shield and we made our premium payments on time each month, but we never got our ID cards. We could not use the coverage we purchased. On top of that, we kept getting notices from Blue Shield that we hadn't made our payments," said Cynthia Carlson, one of the Blue Shield customers representing other consumers in the class action. "Blue Shield took advantage of us by taking our money for months without giving us coverage. We called Blue Shield repeatedly for answers, and each time we spent hours on hold and were never connected to a live Blue Shield representative who could solve the issue."
Blue Shield and Cigna "Narrow Networks"
According to the lawsuits, due to Blue Shield's and Cigna's misrepresentations, consumers did not receive the benefits they were promised:
• Patients' doctors and hospitals are not in-network, resulting in interruptions of care;
• Negotiated fee schedules are not available, resulting in increased out of pocket costs;
• Payments made to out-of-network doctors and hospitals do not accrue toward annual deductibles and out-of-pocket limits, causing consumers to face huge unpaid medical bills when they get sick;
• Consumers did not fully learn of the misrepresentations until after the open enrollment period ended on March 31. Therefore, consumers are stuck with their inadequate coverage and unexpected medical bills until they can switch plans during the next open enrollment period.
The class action lawsuit against Blue Shield of California (Case No. BC558549) was filed in Los Angeles County Superior Court. The class action lawsuit against Cigna (Case No. BC558566) was also filed in Los Angeles County Superior Court.
– 30 –
Consumer Watchdog is a nonpartisan consumer advocacy organization with offices in Washington, D.C. and Santa Monica, CA. Find us on the web at: http://www.ConsumerWatchdog.org
Shernoff Bidart Echeverria Bentley LLP leads the nation in protecting policyholders from insurance company abuse. The firm has been protecting the rights of insurance consumers, both individuals and businesses, for over 35 years after having set the legal precedent requiring insurance companies to act in good faith. For more information, go to: http://www.shernoff.com
The Law Offices of Scott C. Glovsky, APC is nationally recognized as an advocate for the rights of children and needs of the insured. The firm's insurance bad faith class action lawsuits against health insurance companies have helped millions of Los Angeles and Southern California patients gain access to behavioral therapies. For more information, go to: http://www.scottglovsky.com/