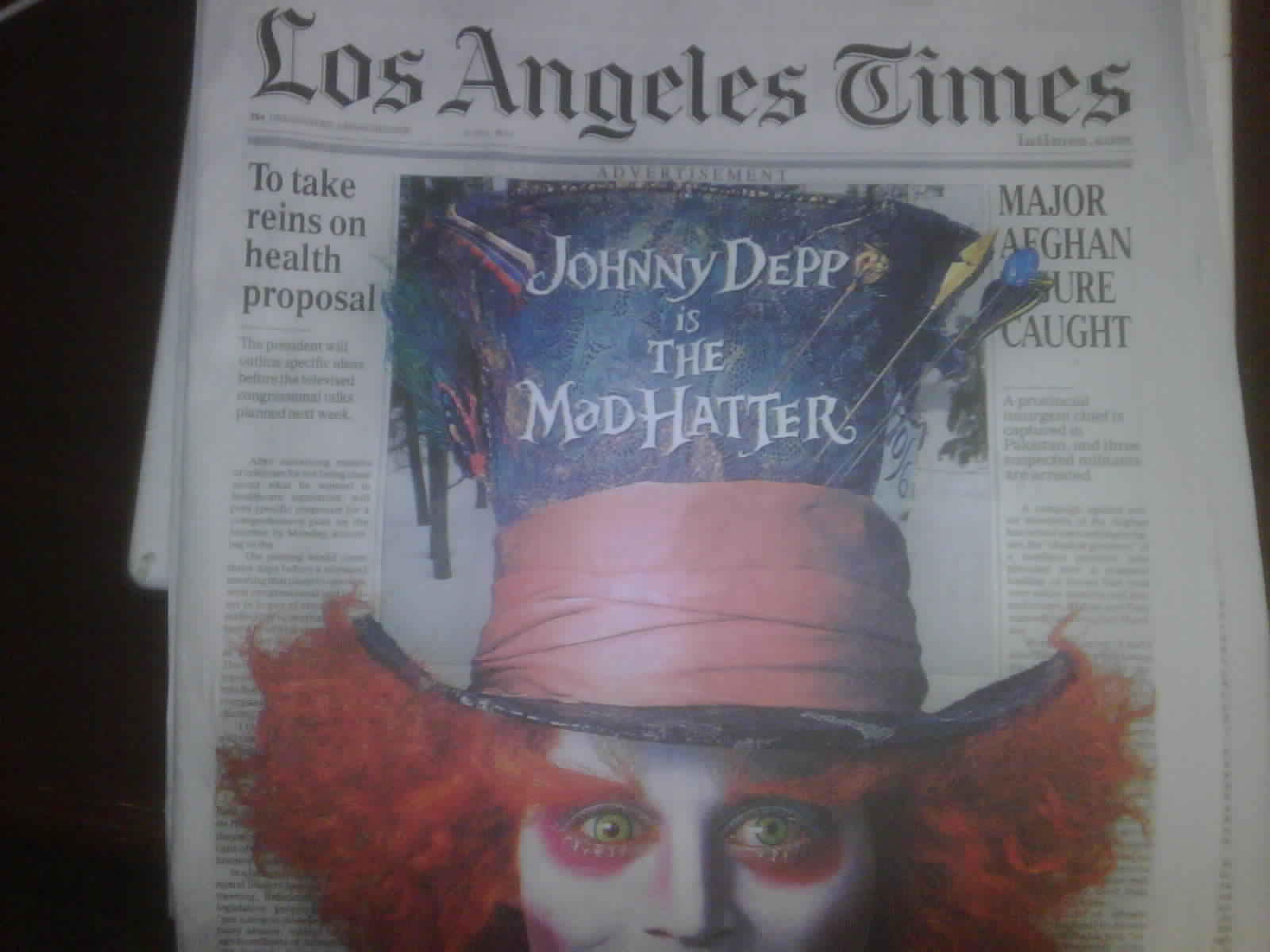 I have heard of full page advertising, but until I got my Los Angeles Times from the driveway this morning I never heard of Front Page As Advertising.
And when I say front page, I mean the entire front page is an advertisement for the new Alice in Wonderland movie with a colossal half page picture of Johnny Depp jumping out from a fake front page under a real Los Angeles Times masthead and phony news articles around it. To get to the actual news on the actual front page, you have to open and excavate the newspaper from the four full-page advertisement section.
The Los Angeles Times has already cut its editorial staff in more than half, but it's crossed another line here by making the real news little more than an aside to advertising dollars, and selling its masthead off to the highest bidder.
Advertising used to sustain the news, now it's obscured it. Shame on the Los Angeles Time. Let's hope there is a backlash of conscience in the news room today that makes it to the board room.