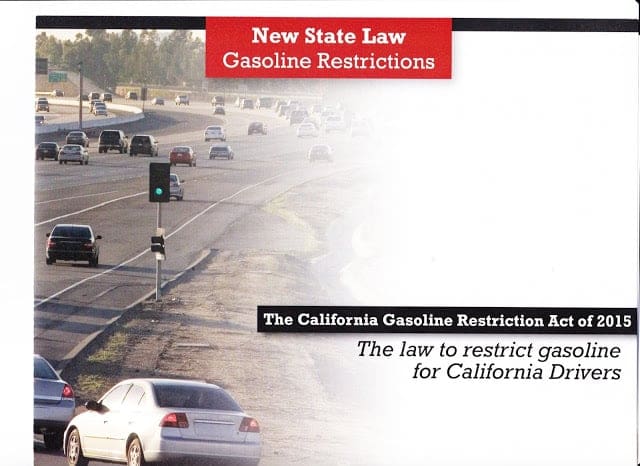 SANTA MONICA, CA – Consumer Watchdog today asked the California Attorney General and US Attorneys to investigate the oil industry for mail fraud when its trade association sent out a mass mailing this week with a fraudulent web site address or URL attacking climate change legislation. The mailer deceived the recipients about the oil industry's funding of the mailer.
"These mailers contained fraudulent information," Consumer Watchdog said in a letter addressed to the Attorneys. "The industry did this to protect its profits as it continues to make billions of dollars overcharging Californians for gas at the pump."
For the letter, see: http://www.consumerwatchdog.org/resources/us-attorneys-mailfraudltr.pdf
"Clearly, the oil industry had a scheme to commit fraud, perpetrated for profit, by steering the public to a red herring website that masked the true financial interests behind the mailer," the letter continued. "The oil industry used the mail to further that scheme, and had the specific intent of deceiving the public in order to protect the oil industry's future profits and its business model for financial gain."
A key component of SB 350 would have slashed petroleum use in cars and trucks in half by 2030, but was ultimately dropped. The mailer, allegedly from Senate Leader Kevin de Leon's "constituents," claimed passage of the legislation would make it harder for families in LA to drive to work and buy groceries.
"The oil industry was scared silly that the end result of SB 350 would be slashing consumer demand for gasoline and thus forcing gas prices down," said Consumer Advocate Liza Tucker. "But they knew that if the public understood who was really behind the seemingly pro-consumer mailer, they wouldn't believe a word of what was printed in it."
The mailer listed its sponsor as the California Drivers Alliance with a website address of driversalliance.org printed in the upper left hand corner. But a trip to the website exposed it as fake and the domain name was up for sale.
The true backer of the mailer was the industry's trade group, the Western States Petroleum Association. The correct California Drivers Alliance website describes the Alliance as "a program of the Western States Petroleum Association." The association represents oil producers, refiners, marketers, and transporters in five Western states, including California, not consumers.
"Any reasonable person who went to the fake website for the California Drivers Alliance would have been confused about this group and who backs it. People would miss the fact that the oil industry created this fictional grassroots group to kill off an attempt to slash consumer demand for gasoline, thus lowering gas prices and saving consumers money on gasoline in the long run," the Consumer Watchdog letter explained.
To see snapshots of the mailer, the websites, and to read an in depth blog on the scheme, go to CapitolWatchdog at: http://capitolwatchdog.org/article/its-oil-industry-stupid-it-mail-fraud
– 30 –