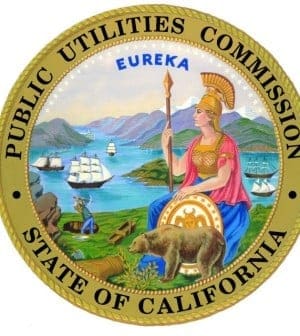 Santa Monica, CA—Governor Brown's call today for the Public Utilities Commission (PUC) to use existing authority to enact more reforms rings hollow upon close inspection of his role in derailing major reform on the last day of the legislative session, Consumer Watchdog said today.
Brown used the occasion of signing five PUC reform bills that do not substantially reform the commission to blame the legislature for stalling on two more important pieces of legislation. Brown stated that two additional bills in the package stalled in the Legislature and so didn't reach his desk, but couldn't wait another year. He called for the PUC to appoint an ethics ombudsman and other transparency measures.
"This is a shameful ruse," said Consumer Watchdog President Jamie Court. "It's like Nixon calling on the Committee to Reelect the President to stop the Watergate robberies. It's like Macbeth calling on Lady Macbeth to find King Duncan's murderers."
Capitol insiders say that Brown himself killed the bills in question via PUC President Michael Picker. Picker reportedly delivered the message that the Governor would veto the legislation if a provision was not stripped out that allowed lawsuits against the PUC in Superior Court over denials of Public Records Act requests. Now, Brown is calling on Picker to set things right.
Earlier in the summer, Brown had promised to support the legislation, as he fought to withhold his own emails to and from the PUC about the deal on the closure of the San Onofre nuclear plant. But a court ruling on the last day of session said the Superior Court had no jurisdiction. Brown reportedly had Picker inform Capitol insiders that he would veto legislation giving the Superior Court review that he had already agreed to. The Governor's office appears to have used its influence to deny the bill hearings and waivers in the Capitol.
"If the Governor wants the legislature or a PUC he controls to act, it will happen," said Court. "And if he doesn't want action, as with these bills, he pulls the strings back. Brown is now pretending, in the face of mountains of Public Records Act evidence from the PUC corruption scandal, that there is separation of powers between the Governor's office and the PUC, when little exists."
For more on Governor Brown and the PUC, see:
http://www.consumerwatchdog.org/dirtyhands
and
http://www.eastbaytimes.com/2016/09/28/editorial-picker-puc-still-operating-in-secret/
and
http://capitolwatchdog.org/article/browns-fingerprints-corpses-bills-allow-superior-court-review-pra-denials
– 30 –