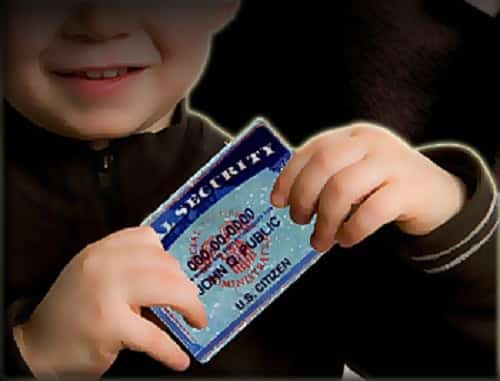 WASHINGTON, DC — Consumer Watchdog today asked Rep. Ed Markey, D-MA, and Rep. Joe Barton, R-TX, to seek hearings examining why Google gathered children's social security numbers in entry forms for its "Doodle 4 Google" contest. The hearing should also investigate the Wi-Spy scandal.
In a letter to the Congressmen, who are co-chairmen of the Bipartisan House Privacy Caucus, the nonpartisan, nonprofit public interest group said, "The Doodle 4 Google incident is not a one-time event, but part of a consistent pattern of disregarding privacy rights."
Read Consumer Watchdog's letter here http://www.consumerwatchdog.org/resources/ltrmarkeybarton022411.pdf

"Google's entire business relies on using personal data, yet it repeatedly has demonstrated that is not a reliable steward of consumers' information," wrote John M. Simpson, director of Consumer Watchdog's Inside Google Project. "Consumer Watchdog urges the House Bi-Partisan Privacy Caucus to seek hearings that would finally hold Google accountable and require top executives to testify under oath about why these privacy gaffes continue and how they will be stopped."
"Because Google is such a force in the online world, holding it accountable and forcing it to explain what prompts its repeated misbehavior and disregard for privacy, would have a salutary impact on the entire online industry. I urge you to seek a hearing focusing on Google's pattern of violating privacy until caught and then apologizing for the allegedly unintended violation," the letter concluded.
Consumer Watchdog has been working to protect consumers' online privacy rights and educate them about the issues through its Inside Google Project. The goal has been to convince Google of the social and economic importance of giving consumers control over their online lives. By persuading Google, the Internet's leading company, to adopt adequate guarantees, its policies could become the gold standard for privacy for the industry, potentially improving the performance of the entire online sector.
– 30 –

Consumer Watchdog, is a nonprofit, nonpartisan consumer advocacy organization with offices in Washington, DC and Santa Monica, Ca. Consumer Watchdog's website is http://www.ConsumerWatchdog.org. Visit our new Google Privacy and Accountability Project website: http://InsideGoogle.com.