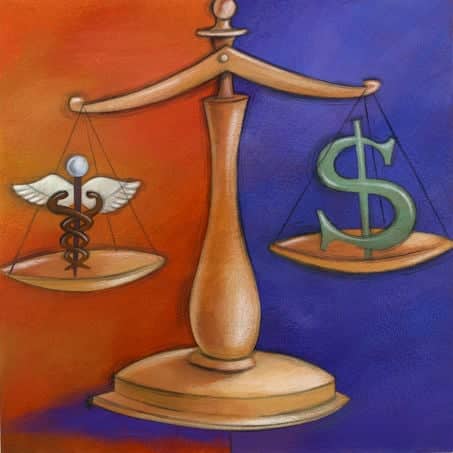 Santa Monica, CA – Insurance giant Wellpoint, parent company of California's Anthem Blue Cross, announced today that its first quarter profits rose 6% this year to nearly $1 billion for the first three months of 2011. At the same time, consumer advocates are pressing for reforms that would limit health insurance rate increases in the state, and Members of the California Assembly Health Committee passed AB 52 (Feuer) Tuesday evening by a 12-7 margin. The bill would require insurance companies to get permission before implementing any hike and would allow the insurance commissioner to deny or modify rate changes determined to be excessive. The bill would enact rules similar to Proposition 103, which requires the Insurance Commissioner to regulate auto and other property/casualty insurance rates. Under those rules California motorists have saved more than $62 billion on their auto coverage over the past two decades, according to a 2008 report by the Consumer Federation of America.
"We can't wait around for insurance companies to suddenly stop ripping us off," said Doug Heller, Executive Director of the nonprofit Consumer Watchdog. "The insurance commissioner should have the power to block excessive health insurance rates just like he can do for auto and homeowner insurance. But he won't have that power until state politicians enact reforms, and they have taken an important step in that direction."
Over the past year, health insurance policyholders in California have seen massive rate hikes, even as medical inflation has been fairly low. Consumer Watchdog noted that these skyrocketing rates have coincided with ever-increasing profits for insurance companies, as evidenced by Wellpoint's report today, which come on the heels of a 13% annual profit increase in 2010.
AB 52 authorizes insurance regulators to review insurance company profits and overhead as well as company projections about future health care costs in order to determine whether or not to allow a rate increase to take effect. Not surprisingly, Anthem Blue Cross and other insurance companies aggressively lobbied to defeat AB 52, but lawmakers argued yesterday that the status quo is unbearable for California consumers and reforms are needed. In 2014, federal law will require all Californians to purchase health insurance, making the oversight and regulation of insurance rates even more urgent.
"Over the last few years investigations have found insurers overestimating future medical costs and padding premiums. If we're going to force everyone to buy insurance, we better make sure the companies that sell it aren't allowed to gouge us," said Consumer Watchdog's Heller.
* Voting to support AB 52 in Health Committee were the following California Assembly Members: Monning, Ammiano, Atkins, Bonilla, Eng, Gordon, Hayashi, Roger Hernandez, Bonnie Lowenthal, Mitchell, V. Manuel Perez, Williams
* Voting to oppose AB 52 in Committee were the following California Assembly Members: Logue, Garrick, Mansoor, Nestande, Pan, Silva, Smythe
– 30 –
Consumer Watchdog is a non-partisan public interest organization with offices in Santa Monica, CA and Washington, D.C. For more information, visit is on the web at http://www.ConsumerWatchdog.org