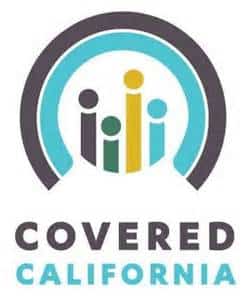 Santa Monica, CA – Covered California has failed to effectively implement its mandate to help enrollees register to vote, and should restore voter registration funding that has been cut completely in the proposed budget it will consider today, said Consumer Watchdog in a letter to executive director Peter Lee and the Board.
According to data obtained from the Secretary of State, Covered California registered just 48,024 voters through April 20, 2015, including 8,175 who registered to vote online. Despite the evident failure of Covered California's voter registration efforts thus far, the proposed 2015-2016 budget reduces funding for voter registration to $0.
"Covered California is not ready to declare "Mission Accomplished" on voter registration," wrote Carmen Balber, executive director of Consumer Watchdog. "If the exchange had as poor of a record converting health insurance applicants to enrollees as it does registering voters, Obamacare would have crumbled before it got off the ground."
Download Consumer Watchdog's letter.
Instead of noting the need for additional funding to improve voter registration efforts, the 2015-16 budget proposal cites cites "oversight and legal support for the creation and implementation of the voter registration compliance program" as one of the key accomplishments of the Office of Legal Affairs.
If Covered California enrollees track California's general population, 25%, or one million, of them are not registered to vote. However, given the demographics of Covered California enrollees, its percentage of unregistered voters is likely higher, wrote Consumer Watchdog.
"According to the Secretary of State, nearly seven million eligible voters have not registered. Nearly 60 percent of those are Latinos. A greater proportion of Latino eligible voters is younger, poorer and has less education than other groups. Nearly 68 percent of those California Latino eligible voters speak a language other than English in the home. In addition, Covered California has targeted millennials in its marketing for health insurance. Young people are twice as likely to register online compared to older people."
According to the letter:
"We are deeply troubled by Covered California's failure to effectively implement its mandate to facilitate voter registration for the millions of Californians it serves.
"Covered California started to comply with its voter registration duties a year ago only after voting rights groups were forced to threaten legal action to spur movement. …The major contact point for people signing up is the online portal. Rather than keeping people on the Covered California site and streamlining voter registration into the enrollment process, the website forces enrollees to leave CoveredCa.com and go the Secretary of State's website when they indicate they want to register.
"Click-away registration doesn't work and this outdated system should not be the model for Covered California. Instead, Covered California should update the system to auto-fill the voter form with the personal information needed to register. Such a simple change would make it much easier for Californians to register to vote."
The letter concluded:
"Covered California would seem to be in a unique position as a new public entity, with up-to-date analysis, to entice motivated unregistered residents to register. Residents who log on to its site are looking for help and guidance. They should also be receptive to become civically engaged by navigators and agents.
"The budget cites one of the key accomplishments of the information technology department was a successful redesign of CoveredCA.com to reflect content and design standards to provide improved consumer experience. As far as we can tell, the voter registration portal was not included in this design because it hasn't been improved at all. The proposed budget includes $5 million for IT infrastructure upgrades and projects necessary for organizational IT operations, security and efficiencies. This should include a budget item to enhance the voter registration process.
"Covered California can create a new generation of registered voters. By simplifying the system and keeping potential voters on your site, you can become the gold standard for all other public agencies. We look forward to working with you to make sure all eligible voters are encouraged to register to vote and become civically engaged."
-30-