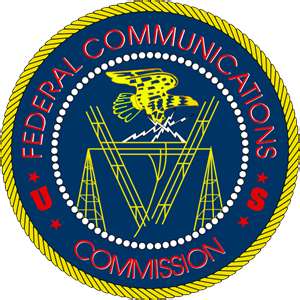 SANTA MONICA, CA – Consumer Watchdog today welcomed FCC Chairman Tom Wheeler's proposed broadband privacy regulations, saying that if enacted the rules would offer consumers significant control over how broadband internet access providers can use much of their customers' personal data.
"Internet Service Providers (ISPs) like Comcast, Time Warner Cable, Verizon and Frontier Communications have a unique window into our online lives because they connect us to the Internet. ISPs must not be able to use the vast amount of information that they can get about our online lives simply because they provide the connection for any other purpose without our explicit permission," said John M. Simpson, Consumer Watchdog's Privacy Project Director.
"Ultimately we also need privacy regulations covering so-called 'edge providers' like Google, Facebook, Amazon and Twitter," said Simpson. "Nonetheless the FCC's proposed broadband privacy regulations are critical step in the right direction."
Under Wheeler's proposed regulations, circulated to FCC commissioners today and scheduled for a vote at the Commission's Oct. 27 meeting, ISPs would be required to obtain a consumer's opt-in permission before "sensitive" data could be used for advertising or shared with third parties for other purposes. Traditionally the Federal Trade Commission, which until recently had jurisdiction over ISPs, has considered only such categories as financial, health and precise location data to be sensitive.
However, Wheeler's privacy proposal relies on a much broader definition of sensitive data that includes content, web browsing history and app usage. Consumer Watchdog and other privacy advocates have argued that there should be no distinction between "sensitive" and "non-sensitive" information, because it would be difficult to administer and would not fully protect consumers. Moreover, what is sensitive can depend on the context.
Read a fact sheet about the proposed FCC rules here: https://transition.fcc.gov/Daily_Releases/Daily_Business/2016/db1006/DOC-341633A1.pdf
"If the 'sensitive/non-sensitive' distinction remains in the new privacy regulations approved by the Commission, we will work with the FCC to support the broadest, most robust and meaningful understanding of what 'sensitive' information is," said Simpson. "We will support further refinement and vigorous enforcement of this rule to ensure consumers are protected."
Privacy of broadband internet access service providers' customers had been safe guarded by the Federal Trade Commission using its Section 5 authority barring unfair and deceptive practices. Essentially this meant that if an ISP said in its privacy policy that it followed certain practices, but actually did something else, it could be punished.
When, as part of its net neutrality order, the FCC reclassified broadband access providers as common carriers, jurisdiction for privacy enforcement over ISPs moved to that agency. Privacy enforcement for edge providers, like Google and Facebook, remains with the FTC under its Section 5 authority. The FCC rules should provide much stronger protection for consumers than the FTC was able to do, Consumer Watchdog said, because specific practices will be forbidden. The FTC could act only when an ISP pledged to do one thing, but did something else.
– 30 –
Visit Consumer Watchdog's website at www.ConsumerWatchdog.org