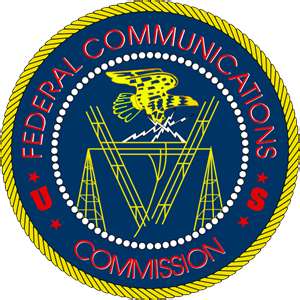 SANTA MONICA, CA – In the wake of the Federation Communication Commission's denial of its petition seeking online privacy protections at online companies like Google and Facebook, Consumer Watchdog today vowed to press state regulators, Congress and the courts to better protect Internet users' privacy.
The FCC's order noted that the Commission plans a rulemaking creating Section 222 privacy rules to cover broadband Internet access providers but said it was not "regulating the Internet, per se, or any Internet applications or content." Consumer Watchdog said the denial of the petition could be a message to a federal court taking up the case of the FCC's rulemaking power next month that it intends to narrowly make rules, but it leaves consumers unprotected at the biggest online platforms.
"We believe the FCC has the authority to enforce Internet privacy protections far more broadly than they have opted to do and are obviously disappointed by this decision," said John M. Simpson, Consumer Watchdog's Privacy Project director.
The new Section 222 rules once enacted will apply to companies like Comcast, Time Warner, AT&T and other ISPs. Ironically much of the personal data gathered by those companies, which will be regulated, is the same information gathered by companies like Google, and Facebook, whose privacy invasive practices won't be covered.
"Consumers' data will be protected in one place, but it will be a Wild West, anything goes atmosphere when it comes to giant Internet companies," said Simpson. "Requiring that Do Not Track requests be honored is a simple way to give people necessary control of their information and is in no way an attempt to regulate the content of the Internet."
Consumer Watchdog's petition cited FCC authority under another section of the law to take immediate action to protect consumer privacy if it finds broadband is not being deployed in a timely fashion.
Because the FCC has found that concerns about Internet privacy can hinder broadband deployment, rules to protect privacy, such as requiring companies to honor Do Not Track requests, are necessary to promote improved broadband use, the nonpartisan, nonprofit group said.
Consumer Watchdog expects to take an active role in the FCC rulemaking that will create Section 222 privacy rules covering the broadband Internet access providers.
Read the FCC's order here: https://www.fcc.gov/document/bureau-dismisses-petition-regulate-edge-provider-privacy-practices
"The Commission's 2015 Open Internet Order reclassified broadband Internet access service as a telecommunications service under Title II of the Communications Act of 1934, emphasizing the importance of protecting consumer privacy by finding that if consumers have concerns about the privacy of their personal information, such concerns may restrain them from making full use of broadband Internet access services and the Internet, thereby lowering the likelihood of broadband adoption and decreasing consumer demand," the petition said.
Read Consumer Watchdog's petition here: http://www.consumerwatchdog.org/resources/fccdntpetiton061515.pdf
"Acting to ensure consumers' privacy while they use the Internet is one of the immediate steps the Commission should take to bolster the rate of broadband adoption," the petition said. "As the Commission has found previously, the protection of customers' personal information may spur consumer demand for those services, in turn 'driving demand for broadband connections, and consequently encouraging more broadband investment and deployment' consistent with the goals of the 1996 Act."
– 30 –
Visit our website at www.ConsumerWatchdog.org