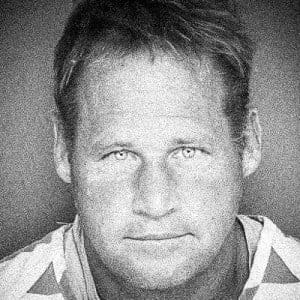 CARMEL, CA: Dr. Bergstrom was arrested based on a report of sexual assault after a night of drinking.
During the trial, the prosecution produced an audiotape which Dr. Bergstrom had accidentally created when he left his office dictation machine on. Dr. Bergstrom was heard buying cocaine, using cocaine, and trading cocaine for sex on the 5.5 hours-long audiotape. Dr. Bergstrom admitted at trial that he traded prescription drugs for cocaine.
The audiotape also recorded Dr. Bergstrom issuing medical orders, dictating patient chart notes, and providing telephone consultations to patients after using, and while under the influence of, cocaine.
During the trial, two other women testified that they were similarly assaulted by Dr. Bergstrom. Both testified that they believed that they may have been drugged.
Dr. Bergstrom was ultimately sentenced to prison for felony sexual battery. As a result, Dr. Bergstrom's medical license was revoked.
Sources: http://www2.mbc.ca.gov/BreezePDL/default.aspx?licenseType=G&licenseNumber=59866
http://www.fugitive.com/2009/09/28/doctor-carl-bergstrom-of-carmel-sentenced-to-six-years-prison-for-forcible-sodomy/
http://www.montereyherald.com/ci_22451966/carmel-physician-carl-bergstrom-be-released-from-jail
Proposition 46, the Troy and Alana Pack Patient Safety Act, will enact the first law in the nation to require random drug and alcohol tests of physicians in hospitals, modeled after the Federal Aviation Administration testing program that has successfully reduced substance abuse by pilots. Doctors found to be impaired on the job will have their license suspended. If Prop 46 had been in effect, Dr. Bergstrom's drug abuse may have been detected, possibly preventing threats to patient safety in the process.
Hall of Shame: Insurance Companies Backing No on 46
NorCal Mutual Insurance Company $11,000,000.00
The Doctors Company $10,500,000.00
Cooperative of American Physicians $10,161,489.04
Kaiser Foundation Health Plan $5,000,000.00
Medical Insurance Exchange of California $5,000,000.00
The Dentists Insurance Company $1,620,000.00
The Mutual Risk Retention Group $1,000,000.00
All Insurers: $44,613,583.22
Total: $59,169,984.79
Insurance companies have spent nearly $45 million dollars to oppose Prop 46 in order to shield dangerous doctors like Dr. Bergstrom from punishment, at the expense of patient safety, in order to protect their already substantial profits. In total, the opposition to Prop 46 has over $59 million dollars in their warchest, outspending consumer and patient safety advocates more than 8:1.
Learn more about Proposition 46 and the campaign for patient safety at: www.yeson46.org
-30-
Paid for by Yes on Prop. 46, Your Neighbors for Patient Safety, a Coalition of Consumer Attorneys and Patient Safety Advocates – major funding by Consumer Attorneys of California Issues and Initiative Defense Political Action Committees and Kabateck, Brown, Kellner, LLP.