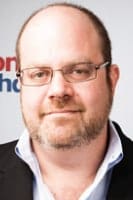 A pro-consumer candidate to the Federal Trade Commission, who had the backing of the entire public interest community, really wanted the job. But this candidate didn't want allies to go public for fear of alienating the White House. What happened? Today POTUS hosed us and gave the keys to the FTC to corporate attorney Edith Ramirez.
The lesson: if you want to speak for the public, you have to speak publicly.
It's just too easy to get caught up in the quagmire of worrying about alienating powerful people. Back channels and back room are the domain of those who want to turn their back on the public, not advocates for the public.
And the lesson, which came in healthy helpings this morning, can even be lost on those of us who typically have no control of our tongues.
Consider Ron Shinkman's remarkable report today in Payer and Providers about the pathetic record of California Department of Managed Health Care Director Brent Barnhart. We didn't expect much from a former Kaiser lawyer Governor Brown appointed to regulate HMOs, but perhaps a healthy tongue lashing on the front end would have up-ended this record.
As Shinkman records:
Between 2009 and 2011, the Department of Managed Health Care issued nearly 1,000 enforcement actions against health plans, fining them nearly $9 million for a variety of misdeeds and demanding they take corrective actions to protect the interests of their enrollees.

But after Aug. 11, 2011, when Gov. Jerry Brown appointed former health plan lawyer and lobbyist Brent A. Barnhart to head the agency, enforcement actions dropped almost immediately. The DMHC issued only 74 such actions during the remainder of the year, compared to 433 in the portion of 2011 prior to his appointment – although an agency official said that number should be condensed.

In 2012, the DMHC issued 90 enforcement actions, well below its historical average dating back more than a decade. The most significant action of the year was taken not against a health plan, but against the Accountable Care IPA, a medical group that had been using non-physicians to make medical coverage determinations.

Moreover, financial penalties levied against the plans dropped dramatically in 2012. Last year, $451,000 in fines were issued, or just over $5,000 per enforcement action. That's a stark contrast to 2010, when $2.2 million in fines were issued, an average of more than $20,000 per action. In 2008, fines exceeded $18 million, which included several significant enforcement actions against insurers.
New rule, or old rule remembered: When in doubt, speak out.