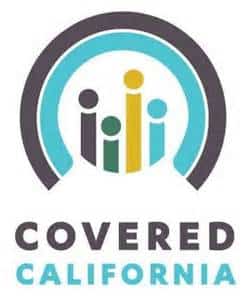 Santa Monica, CA — A Kaiser Family Foundation survey showing that 44 percent of Covered California policyholders have difficulty paying health insurance premiums is yet more evidence that California needs health insurance rate regulation, Consumer Watchdog said today.
In addition to cost hardships for those currently insured, more than 40 percent of uninsured adults said they don't have insurance because of the high cost of coverage, the report added.
Unlike 35 other states, insurance regulators in California do not have the power to deny excessive rate increases. Since 2013, California policyholders faced more than $300 million in health insurance rate hikes that were deemed "unreasonable" – but that regulators had no power to stop.
"As health insurance companies continue charging millions in unjustified rate hikes, this new survey shows Californians can't handle the cost. Rate regulation remains the only way to bar insurance companies from jacking up rates unfairly on consumers," said Carmen Balber, executive director of Consumer Watchdog.
Health insurance companies repeatedly fail to justify rate increases on consumers. In April, the Department of Insurance blasted Anthem for imposing an average 8.7 percent premium increase on individual consumers grandfathered into health insurance policies. According to an actuarial analysis, the rate hike would overcharge nearly 170,000 consumers $33 million. Despite this, Anthem moved ahead with the hike. Since 2013, Anthem has imposed $145 million in rate hikes deemed by regulators to be unjustified.
In May, the California Department of Managed Health Care said Aetna demonstrated a pattern of unjustified rate hikes. The nation's third-largest health insurer in April raised rates by 19.2%, on average, for about 16,000 people covered by small employers. State officials asked Aetna for a smaller increase that would have saved these employers at least $11 million, according the Los Angles Times, but the company refused. Over the past two years, DMHC found two other rate increases by Aetna unreasonable.
The difficulty in paying high insurance premiums likely contributed to Covered California's lackluster renewal and overall enrollment growth in 2015, said Consumer Watchdog. Covered California only retained 65 percent of 2014 enrollees, while every state, except California, Vermont and Washington, saw double digit overall enrollment increases for 2015, according to Avalere Health. California's exchange grew by just 1 percent.
Auto, home and small business insurance rates are already regulated in California under Proposition 103, which has saved ratepayers over $100 billion since it took effect, according to the Consumer Federation of America.
Read the Kaiser Family Foundation Survey Here:
http://kff.org/health-reform/report/coverage-expansions-and-the-remaining-uninsured-a-look-at-california-during-year-one-of-aca-implementation/
– 30 –