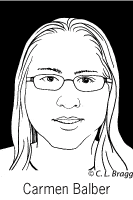 The Obama administration yesterday rejected efforts by Indiana and Louisiana to evade the only rule in the federal health reform law that requires insurance companies to cut back on excessive waste, salaries and profits.
Indiana and Louisiana wanted to exempt insurers in their states from the rule requiring health insurance companies to spend at least 80% of consumer premiums on actual medical care, not overhead and profit.
Federal regulators with the Department of Health and Human Services agreed with Consumer Watchdog's finding that no insurance company was likely to leave the market in either state if they comply with the medical spending rule. HHS found that insurers in Indiana and Louisiana either already meet the 80% standard, are adapting business practices in order to meet it, or are sufficiently profitable to pay rebates if they owe them.
As I wrote in our letter opposing Indiana's application:
Indiana's application is based on state politicians' ideological opposition to health reform, not the realities of the state's health care market. As the MLR regulations make clear, there must be a credible threat to the stability of the individual marketplace in order to grant a waiver. Indiana has demonstrated no such threat.
HHS also rejected arguments by Indiana that incredibly profitable high deductible health plans, which require patients to pay more money out of pocket up front for health care, are somehow incapable of meeting the medical spending requirement.
The state applications estimated that the rule will require Indiana insurers to pay consumers $24 million in rebates, and over $16 million in Louisiana, if they don't comply with the standard by lowering consumer premiums and becoming more efficient. The rejection ensured that consumers will get more health care for their premium dollars.
States like Indiana and Louisiana, where insurance regulators and politicians are vocal opponents of health reform, are trying to use the waiver process to avoid key consumer protections in health reform. HHS got it right when it denied the applications in full.
Next up is Florida, where the state has similarly failed to show any consumer harm is likely if insurers are required to meet the medical spending standard. As we wrote HHS (read our letter here):
Florida's robust market, with 19 listed individual-policy providers doing business and a wide range of choices for individual insurance, should disqualify the state for any waiver–much less the Florida Insurance Department's request that the 80% MLR requirement in the individual market be voided altogether until 2014.

… Florida's waiver request represents a line that the Department of Health and Human Services should not cross. As a large state with a broad and competitive market in relation to most other states, its application for a blanket waiver is a political, not an economic, act.