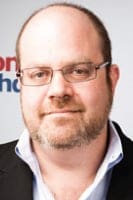 We just filed our ballot initiative to make health insurance companies open their books and publicly justify, under penalty of perjury, proposed rate changes before they take effect.
If we collect 504,760 signatures to qualify the measure, California voters will have the opportunity to vote on The Insurance Rate Public Justification And Accountability Act on November 6, 2012.
You will be hearing a lot more about the ballot initiative in the coming months, but I wanted to let you know about this milestone and give you a glimpse of the road ahead.
By early January, we will be cleared for circulation of the petition to gather the necessary signatures by May 1st. Our affiliate Consumer Watchdog Campaign will takeover the effort at that point. If you wish to contribute to the signature gathering effort, you can make a donation to Consumer Watchdog Campaign here.
Over 1,000 volunteers have already signed up for the campaign. We will be holding a conference call about the initiative campaign next week for volunteers, and you can sign up for the volunteer list and to be notified about the conference call here.
Getting control of health insurance premium increases in California is like trying to slow down a run-away train. Health insurance companies can raise their rates at will, and they don't even have to open their books and get permission from our insurance commissioner first.
Right now, there are five health insurance corporations that control 80% of the market in the state of California. These health insurers are accountable to no one.
You can read the Insurance Rate Public Justification And Accountability Act here. These 900 words will change the insurance industry's arbitrary and unreasonable pricing practices and give needed relief to consumers.
Stay tuned. And if you have yet to donate or add your name to the volunteer list, please join up today.
Thanks for all your support,