Consumer Watchdog Calls Chrysler Out Over Possible Recall For 1999 Jeep Grand Cherokee
Company Fails To Respond Over Serious Injuries Related To 2001 Recall In Grand Caravan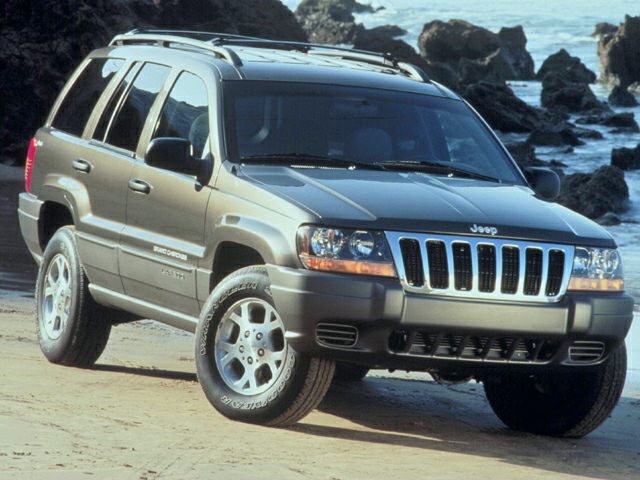 Los Angeles, CA -- Chrysler Fiat has failed to respond to a letter from the nonprofit group Consumer Watchdog sent more than two weeks ago identifying a potentially fatal flaw in its 1999 Jeep Grand Cherokee.
The group identified the failure of the driver's side airbag to deploy because of the lack of electrical conductivity due to a clock spring that is the same or similar design as the 1998- 2001 Chrysler Grand Caravan in which a recall of 1.29 million automobiles was ordered.
Consumer Watchdog wrote CEO Mike Manley on October 23rd with the information uncovered in the case of Finnerman v. Chrysler, seeking more details about why a recall had not been ordered in the 1999 Jeep. The group said it would be referring the information to the National Highway Traffic Safety Administration if Chrysler did not respond within one week.
"Chrysler should be concerned that its customers are facing grave danger and possible death because of this apparent defect," said Jamie Court, president of Consumer Watchdog, an nonprofit group involved in auto insurance and safety issues since 1986. "Chrysler owes its customers and regulators answers."
Read the letter at: https://www.consumerwatchdog.org/sites/default/files/2018-11/LtrFiatRec…
Court wrote to Manley that the driver in the litigation "sustained critical life threatening injuries requiring more than four years of difficult and serious surgeries. To this day, he is still disfigured and has additional ongoing issues directly related to this accident."
The litigation with Fiat Chrysler Automobiles (FCA) over six years has produced evidence that the clock spring in his Jeep did not conduct electrical continuity (tested by Chrysler itself), rendering the driver's side airbag system inoperable.
"We present this evidence to you to find out whether there was a similar investigation into the Cherokee as the Caravan and why no recall was issued," Court wrote to Manley without response.
The auto expert in the case Byron Bloch "has visually examined both clock springs. In his opinion, they are the same design and appear identical," Court noted. "This would not be the first time Chrysler has misled NHTSA and violated a consent decree. (RE
2015 Consent Decree)."
Consumer Watchdog is a nonprofit, nonpartisan consumer group with offices in Los Angeles and Washington, DC. Read more at www.consumerwatchdog.org
-30-